Ahh, the beautiful people of San Diego Comic-Con. Swishing around on their golf trolleys, being shunted from panel to press room, swigging down cold bubbly stuff with their Hollywood pals and generally living the sweet life, usually as the sun cascades off the Bayfront and on to the decks of the swanky yachts, bobbing in the Marina.
Bastards.
It's no fun being stuck on the other side of the velvet rope – but maybe, just maybe, you can live the dream as nerdgeist.com tell us that the IMDb Yacht is returning to SDCC this July, bringing a host raft of film and television celebs with them (okay, maybe not on an actual raft, per se) and having nerd overlord Kevin Smith chat to them in the company of a couple dozen unwashed. Yes, that might mean you!
A bunch of 'entertainment brands' [shiver] will be representing on the Yacht this year, with Comcast's XFINITY, Activision's CALL OF DUTY WWII, STX's VALERIAN AND THE CITY OF A THOUSAND PLANETS, and LEGO STAR WARS all showing up, from Thursday 20th to Saturday 22nd; on-screen talent will also be appearing, including people like Seth Rogan and Elijah Wood, casts of DOCTOR WHO, THE FLASH, VIKINGS, THE WALKING DEAD and THE HUNGER GAMES, whose Josh Hutcherson who will be interviewed on the Saturday. (Indeed, the presence of the cast and crew of VALERIAN fuels the fire that we could be seeing a screening of the film during Comic-Con, much like we saw with the premiere of STAR TREK BEYOND last year. Fingers crossed.)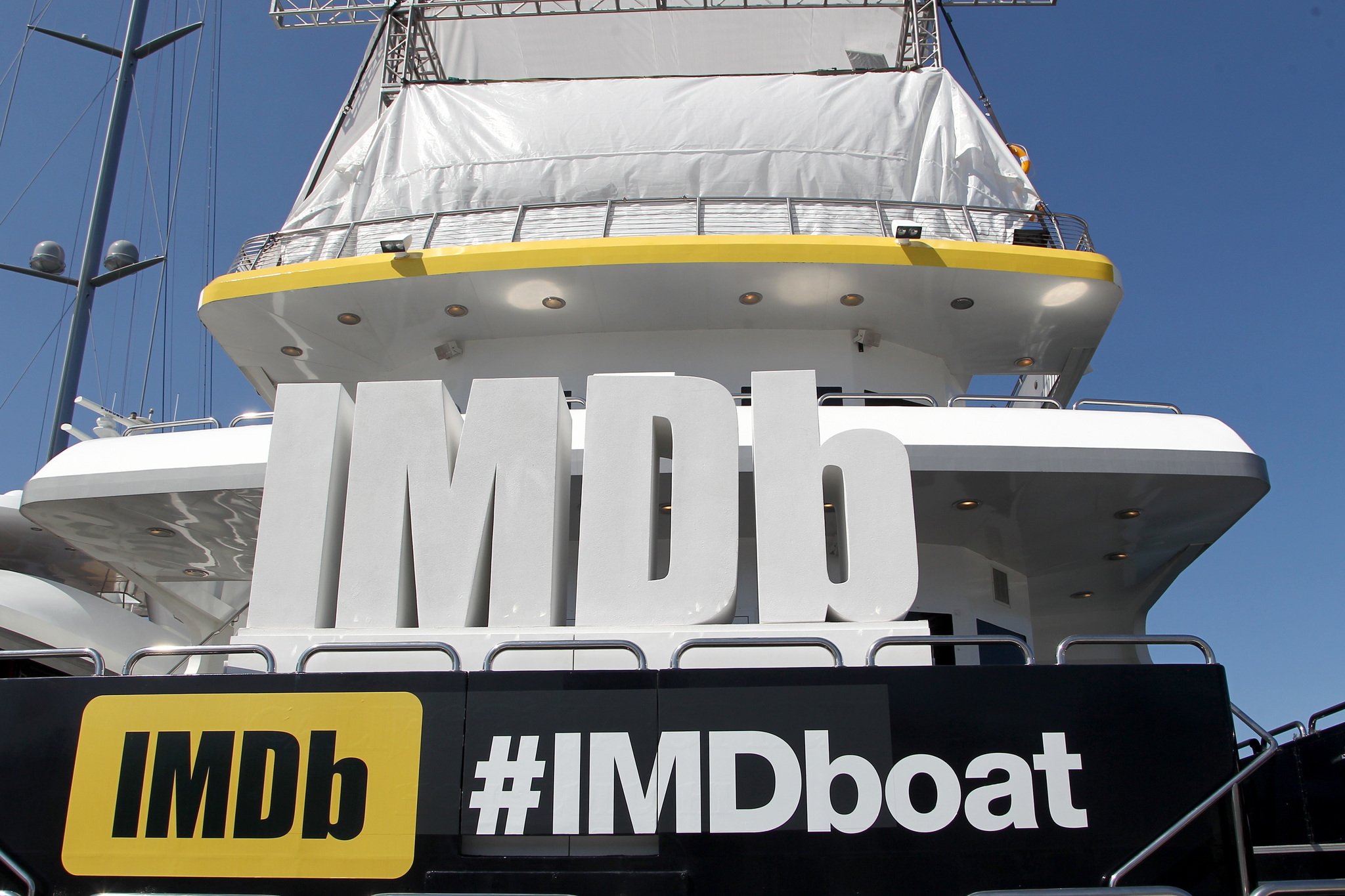 Smith isn't just going to be found on deck, so to speak: he will also be hosting IMDb's first-ever Comic-Con panel – KEVIN SMITH'S COMIC BOOK MOVIE TRIVIA MAYHEM PANEL – on Thursday 20th in Room 6A (5.30pm – 6.30pm), which promises to be a blast.  Kevin will be joined by a panel of pop culture expert contestants (including FATMAN ON BATMAN's Marc Bernardin; Julie and Shawna Benson, writers of The CW's THE 100; and DC Comics' BATGIRL & THE BIRDS OF PREY) who will play a competitive round of comic book movie trivia. Col Needham, IMDb founder and CEO, and comiXology CEO David Steinberger will judge the panel, awarding points based on the creativity of the answers. It's Kev leading the charge, so expect some pretty intense riffing.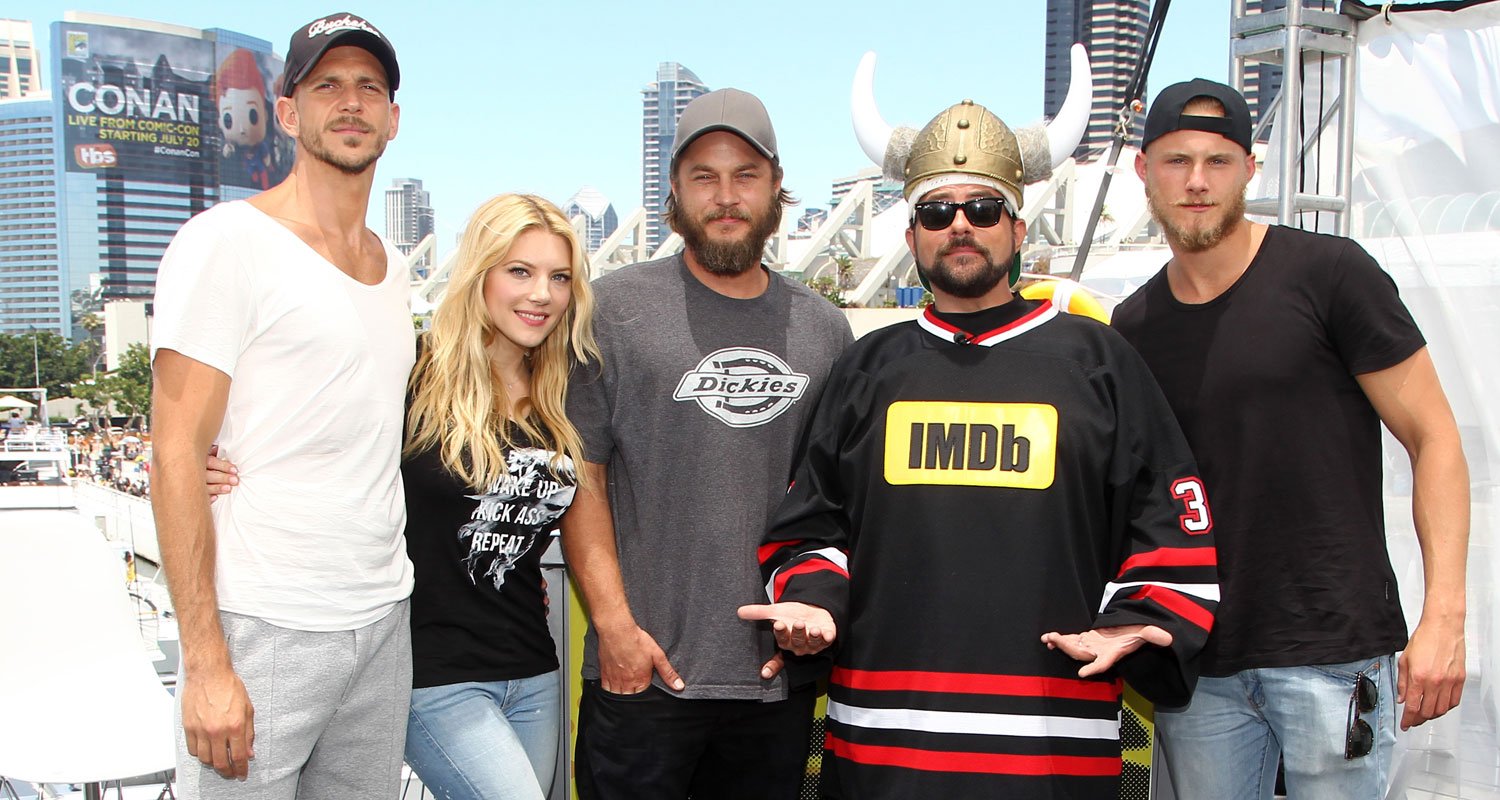 The centrepiece to the whole IMDb affair in San Diego, though, will be the infamous – and invite-only – IMDboat Party, which certainly kept a few people awake in the Bayfront Hall H camp-out line last year. Running from 7.30pm till 11pm on the friday evening, and sponsored by XFINITY, the celebs will be drinking canapes and swigging mojitos in fine style.
Now: enough teasing – how do you get to mingle with the great and good of Hollywood? Let Nerdgeist tell you how:
"From Thursday through Saturday (July 20-22), select fans who post photos to their social media accounts using the hashtag #IMDboat will have the opportunity to come aboard and enjoy the first deck of the IMDboat as space permits from 2 PM to 4 PM. Information about how to access the IMDboat will be provided by IMDb street teams as they distribute swag bags and interact with fans."
From July 20-22 select fans who post photos to their social media accounts using hashtag #IMDboat will have the opportunity to come aboard pic.twitter.com/E6kyAnIX0n

— NERDGEIST (@NGeistofficial) June 29, 2017
You get that? You have to blitz the IMDb social media, post to impress, and hope for the best. IMDb will be rockin' three prime platforms throughout Comic-Con – Facebook, Instagram and Twitter – with the hashtag #IMDboat being the way in. Best of luck. And wash your hands first before boarding, yeah? These are important people, guys, come on.