Break out the croissants! With the best tagline ever dreamed up – 'French Comics Kiss Better!' – the FRENCH COMICS FRAMED FESTIVAL, hosted by the French Comics Association, returns to New York Comic Con next month, bringing the creme de la creme of European creators to the event with a whole host of panels, screenings, art parties and more.
Many US comics fans may not be too familiar with the names being flown in, but take it from us, these are some of the best-selling comics creatives to come across the pond, including the likes of Pénélope Bagieu, Brüno, Mathieu Lauffray, Patricia Lyfoung, Fabien Nury, Alexis Sentenac, El Torres, Valérie Vernay, and Zep.
The French Comics Framed Festival is a week-long festival, day-to-night around NYCC, celebrating the Franco-Belgian comics tradition and boundary-breaking storytelling.
The newly elected incoming President of the Association, Jean Paciulli of Glénat, will lead this embassy of European creators. "The festival is a huge opportunity to present the French culture of bande dessinée. As the third worldwide comics industry, we bring many years of literary heritage, from beloved characters like Astérix, Tintin and the Smurfs, to new original graphic novels. I'm honored and excited to present the creators on this 2017 tour, whose bande dessinée explore every subject, from adventure stories to social issues, with audacious talent."
Last year's inaugural Festival brought an incredible lineup of talent to New York City, showcasing the best of French comics today, recalled Bénédicte de Montlaur, cultural counselor of the French Embassy. "France has a special relationship with New York, epitomized by the Statue Of Liberty, and revitalized by the French Institute."
At New York Comic Con (5th-8th October), the FCA set up home at Booth #1669 for book-signings, free prints and swag, featuring an exclusive showing of footage from the upcoming IFC release of the film THE DEATH OF STALIN, directed by ARMANDO IANUCCI, based on the French graphic novel by Fabien Nury. IFC Films will install a movie set-piece on the show-floor for con-goers to take photos with "Stalin!" French creators are featured on over six official NYCC programs, from HEIDI MACDONALD'S PUBLISHERS WEEKLY PRESENTS 'EUROPEAN INVASION', to an adventurous YA line-up joined by Scott Westerfeld, Ngozi Ukazu, and Nidhi Chanani, with educator Adam Kullberg.
PANELS & PRESENTATIONS
DIY TO A CAREER IN COMICS: INTERNATIONAL GRAPHIC NOVEL STARS ON HOW THEY MADE IT – Wednesday 4th October, 6pm-8pm (Columbia University, Butler Library, 535 W 114th Street, Room 523) FREE ENTRY
How did these artists start by self-publishing and grow to international success? Zep, a comics phenomenon in Europe, presents his debut graphic novel in English, A Story of Men, joined by his French compatriot Pénélope Bagieu (CALIFORNIA DREAMIN'), and homegrown comics DIY-heroine Julia Wertz, with her new ode to NYC, TENEMENTS, TOWERS AND TRASH. Moderated by Terence Irvins.
FRENCH COMICS KISS BETTER!: BANDE DESSINEE 101 – Thursday 5th October, 1:15pm-2pm (Trustees, New York Public Library, 76 5th Ave.) ADMISSION WITH NYCC PROFESSIONAL BADGE
Come discover the beauty of bande dessinée, and learn about the rich Franco-Belgian comics tradition. French comics are proven to translate into American bestsellers, from Tintin to Persepolis to Valerian. Meet star creators such as Zep (A STRANGE MAN), Fabien Nury (THE DEATH OF STALIN), Pénélope Bagieu (BRAZEN), Mathieu Lauffray (VALERIAN, LONG JOHN SILVER) and Alexis Sentenac (SIBERIA 56). Moderated by Meg Lemke, French Comics Association.
EDUCATOR MEETUP: A GATHERING OF EDUCATORS AND COMICS INDUSTRY PROFESSIONALS – Thursday 5th October, 3:45pm-4:45pm (Javits Room TBA)
Co-hosted with Pop Culture Classroom and First Second Books
French and American artists will join teachers with proven success introducing and analyzing comics in their classes, to engage and educate students from K-12 and secondary school. You can engage in interactive, small-group meetings where you'll get the chance for personal discussion with these amazing artists and local educators. There will also be some amazing giveaways for attendees (while supplies last)!
THE DEATH OF STALIN!: EXCLUSIVE FOOTAGE AND INTERVIEW WITH FABIEN NURY – Thursday 5th October, 7:45pm-8:45pm (Javits Room 1A06)
IFC Films presents an exclusive screening of footage of THE DEATH OF STALIN, directed by ARMANDO IANNUCI, starring Steve Buscemi and Jeffrey Tambor. Based on Thierry Robin & Fabien Nury's graphic novel from Titan Comics, originally published in France, this darkly comic political thriller follows the struggle for supreme power after Stalin's falling–changing the fate of the nation and the world. And it all really happened. Q&A to follow between Fabien Nury and a journalist, with IFC reps. Give-aways to be announced!
COMICS CABARET: LIVE COMICS SCREENING & SIGNING – Friday 6th October, 6:30pm-9:30pm (The Society of Illustrators, 128 East 63rd St.) DOOR CHARGE – CHECK WEBSITE FOR DETAILS
An evening of comics, screened and read aloud by their creators and friends and actors like Robert Ross Parker (Vampire Cowboys), with Q&A and signings/sketches to follow. Featuring: Zep, Fabien Nury, Alexis Sentenac, Mathieu Lauffray, Patricia Lyfoung, Valérie Vernay and El Torres. Emcee'd by Katie Skelly with special guest Alex de Campi, this cross-cultural gathering will be a can't-miss artsy party.
PW PRESENTS: THE EUROPEAN COMICS INVASION – Saturday 7th October, 4pm-5pm (Javits Room 1B03)
It's Publishers Weekly's annual look at the European cartoonists scene – and with more and more European comics finding a US audience the time has never been better.This year we talk to creators from around the world including Fabien Nury and Patricia Lyfoung (France), Zep (Switzerland), Mahmud Asrar (Turkey) and more, moderated by Heidi MacDonald.
NEW AND NOTEWORTHY TITLES FROM IDW BOOKS AND TOP SHELF – Sunday 8th October, 2:30pm-3:30pm (Javits Room 1A18)
Featuring Zep! The most diverse publishing house in comics takes to the stage for an hour-long celebration of the graphic novel.
READY FOR ADVENTURE? ACTION (AND ROMANCE) PACKED YA / ALL-AGES COMICS – Sunday 8th October, 3:45pm-4:45pm (Javits Room 1A05)
Check out swashbuckling, world-traveling, magical and action-packed adventure comics for teens! Romance and adventure await in graphic novels by Patricia Lyfoung, Scott Westerfeld, Nidhi Chanani, and Valérie Vernay and Ngozi Ukazu. Moderated by Adam Kullbert of Pop Culture Classroom.
SIGNINGS
THROUGHOUT NEW YORK COMIC CON – 10am-7pm
Meet French Artists at NYCC booth #1669
Jacob K. Javits Convention Center, 655 West 34th St.
PARTIES
FESTIVAL OPENING NIGHT PARTY: IMAGINARY WORLDS (A DRAW JAM) – Thursday 5th October, 7pm-8:30pm (Albertine Bookshop, 972 5th Ave.) FREE ENTRY
The French Embassy! Join New York Comic Con guest illustrators from France for a collective Draw Jam and book signing at Albertine Books! Meet Zep, Valérie Vernay, Patricia Lyfoung, Fabien Nury, Alexis Sentenac, Mathieu Lauffray, and Brunö, plus other special guests. Enjoy a glass of wine, join as we sketch to live models in fantastical costume and hang your creations on the walls of the French Embassy for a pop-up exhibition.
NYCC "AFTER PARTY": MEET INTERNATIONAL CREATORS – Monday 9th October, 6pm-7:30pm (Books Kinokuniya, 1073 Avenue of the Americas) FREE ENTRY
TALENT LISTING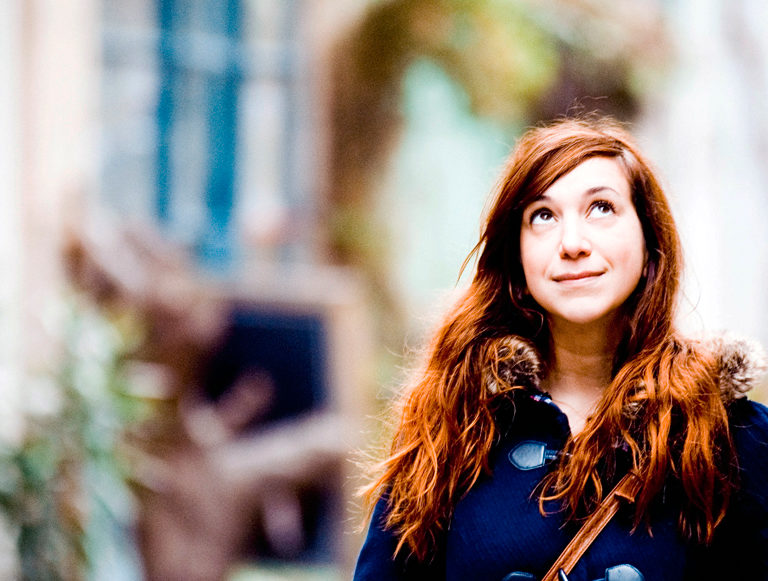 PÉNÉLOPE BAGIEU
Pénélope Bagieu brings humor and a modern sensibility to the stories of young women's adventures. Bagieu was only 25 years when she became a sensation in the French world of graphic novels with Joséphine, the hilarious story of a 30-something Parisian woman. Her graphic novel EXQUISITE CORPSE (CADAVRE EXQUIS, Gallimard Jeunesse), which was published in France in 2010, debuted in the United States in 2015, from First Second Books. Many of her works have been published in other languages and some have been adapted for film. Her editorial illustrations have appeared in Télérama, ELLE, Le Monde and many foreign publications. First Second Books released CALIFORNIA DREAMIN', her graphic biography of singer Cass Elliot, in the U.S. in Fall 2016, and will publish Brazen in Spring 2018.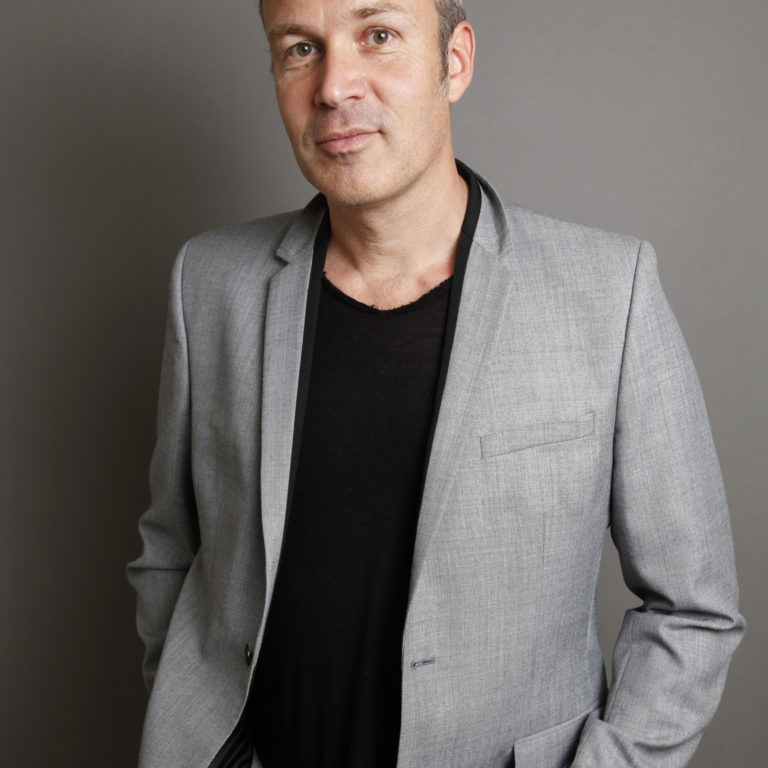 ZEP
Born in 1967 in Switzerland, Zep derives his pen name from a fanzine that he created at age 12 when he was a fan of Led Zeppelin. His first graphic novel to be released in English, A STORY OF MEN, is out in November from IDW.
Drawing and inventing stories from a tender age, he was schooled in the Ecole des Arts Décoratifs in Geneva. In 1992, Zep laid down some of his childhood memories in a sketchbook, an act giving birth to the character Titeuf who would become the best-known little boy in French comics. Today, TITEUF (translated in English as "Tootuff") has become a publishing phenomenon, popular amongst children and their parents, with 13 books published and printed in millions of copies, and a cartoon series broadcast since 2001 in 240 countries and in 35 languages. He is eminently the author of LE GUIDE DU ZIZI SEXUEL (text by Hélène Bruller), a humorous practical guide on sexuality for children and their parents, now a must-have for families (2 million copies sold). In 2007, the Cité des Sciences et de l'Industrie in Paris inaugurated an exhibition adapting Le Guide du zizi sexuel that attracted record-breaking crowds (350,000 visitors) before travelling to Switzerland and Belgium. In 2004, Zep won the prestigious Grand Prix d'Angoulême for his body of work.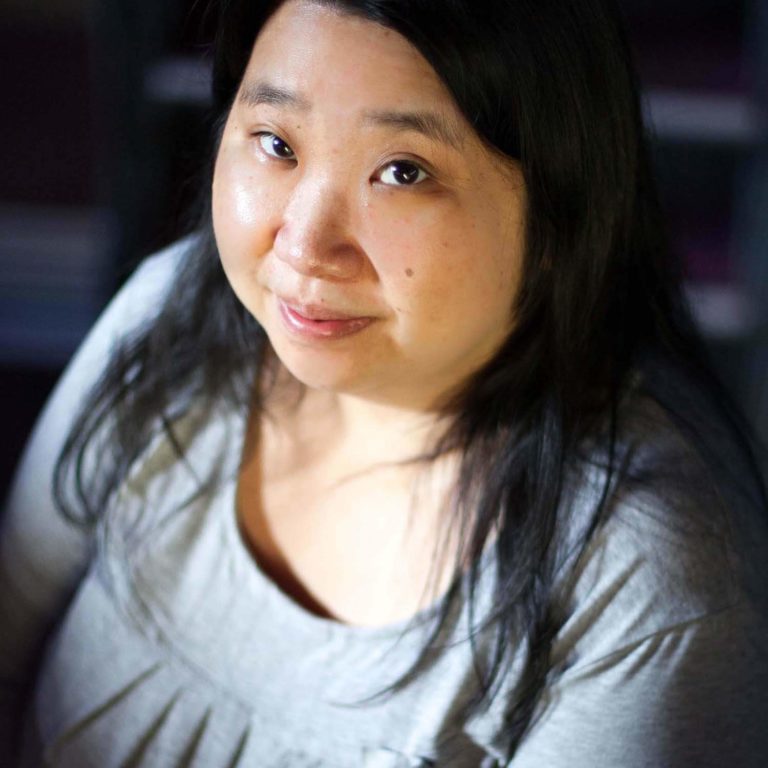 PATRICIA LYFOUNG
Creator of the new teen graphic novel series THE SCARLET ROSE (Papercutz), Patricia Lyfoung has worked as an assistant story board artist for TOTALLY SPIES! and MARTIN MYSTERY at Marathon Animation (where she also worked on character creation). In 2005, she published a mini-comic called STRIKE in Coyote Magazine, telling the story of a girl who disguises herself as a boy in order to play baseball. Twelve volumes of THE SCARLET ROSE have been published by Delcourt (in France) since 2005.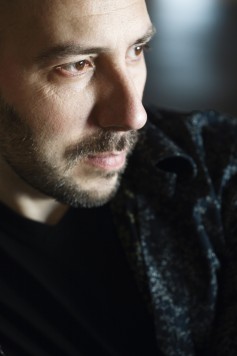 MATHIEU LAUFFRAY
Born in Paris in February 1970, Mathieu Lauffray immediately showed a strong interest in drawing. After graduating from high school, he entered a prestigious art school in Paris, the École nationale supérieure des arts décoratifs.
In 1995, for his thesis, he completed LE SERMENT DE L'AMBRE, with fellow student Frédéric Contremarche. The comic book would go on to be published by Delcourt the same year.
The following year, he was given the unique opportunity of illustrating the covers of Olivier Vatine's comic book adaptation of STAR WARS, published by Dark Horse. Lauffray would go on to create nearly 30 covers for the series, in parallel with illustration and design work for the press, video games, and various role-playing games.
In 1999, two years after a first attempt at a feature-length animated film that never came together, Lauffray went to work on LE PACTE DES LOUPS, another animation project with Christophe Gans, working on numerous designs and storyboards.
Finally, in 2000, Lauffray returned to comic books alongside Xavier Dorison, creating the PROPHET series, published by Humanoïdes Associés. Two more volumes would come out before Lauffray and Dorison began work on LONG JOHN SILVER in 2006, this time with Dargaud (Cinebook in English). This swashbuckling series, reaching four volumes in 2013, renewed the pirate genre with its strong storytelling and rich characters. Also in 2013, an art book titled AXIS MUNDI was dedicated to the artist's work.
And 2017 is a big year for Lauffray as it marks the publication of SHINGOUZLOOZ INC., a collaborative spin-off of the Valerian series with Wilfrid Lupano (Dargaud, Europe Comics in English).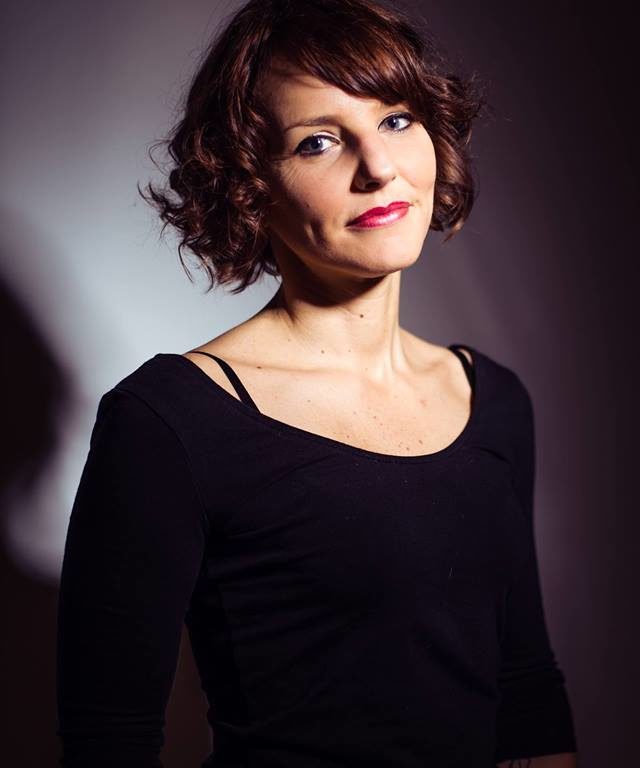 VALÉRIE VERNAY
The artist behind WATER MEMORY, written by Mathieu Reynes, a graphic novel newly published by Lion Forge.
Born on June 22, 1976 in the Lyon region, Valérie Vernay trained as an illustrator at the Émile Colh school. Her diploma as an illustrator in her pocket, she published her first children's book, LE GARDIEN DE LA NUIT (ed. Petit à Petit). Over time, she put a foot, then two, in the world of comics, a secret dream that she thought unrealizable. She first participated in several collectives, and worked as a colorist on SEXY GUN tomes 1 and 2 (ed. Sun), before realizing volume 1 of the comic adaptation of LA GUERRE DES BOUTONS (Ed to Petit). In parallel, it illustrates another youth book PERDUS DANS LA FORET (Magnard). Today, to her delight, she prepares her series AGATHE SAUGRENU with Vincent Zabus in the script (eds Dupuis), and continues to make youthful illustration for magazines (Milan and Normandie Junior).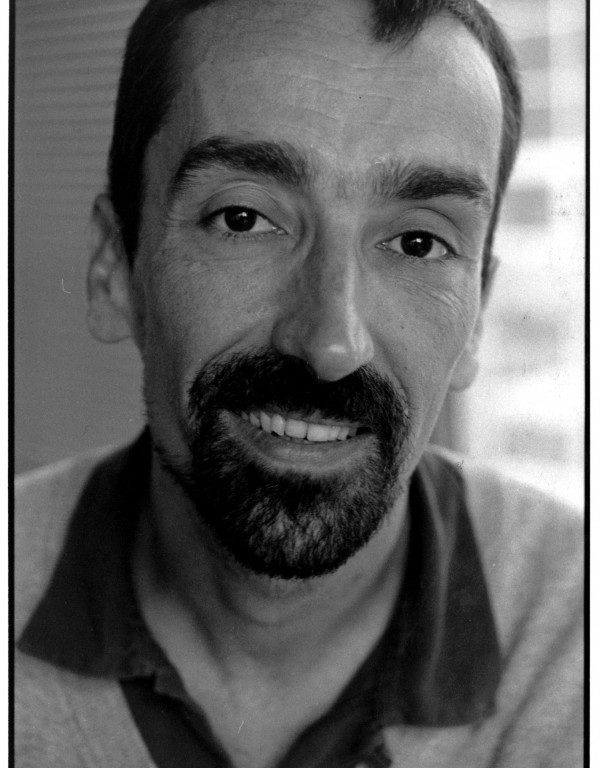 FABIEN NURY
Born in 1976, Fabien Nury began his career by co-writing with Xavier Dorison the script of W.E.S.T (Dargaud; Spooks, Cinebook), a hit series illustrated by Christian Rossi (six volumes between 2003 and 2011).
Nury independently wrote JE SUIS LEGION (2004-2007,  I am Legion, Humanoids Inc), a trilogy illustrated by famous American artist John Cassaday, and translated into eight languages.
From 2007 to 2012, Nury wrote the six volumes of IL ETAIT UNE FOIS EN FRANCE (Glénat). The historical series, illustrated by Sylvain Vallée, received wide critical and public acclaim (over 1 million copies sold). Amongst other achievements, in 2011 he received an award for best international series at the Angoulême International Comics Festival.
Since then Fabien Nury has been gaining success in various genres: the historical narrative LA MORT DE STALINE (Dargaud; The Death of Stalin, Titan Comics), illustrated by Thierry Robin; the thriller STEVE ROWLAND, volume 5 of the XIII MYSTERY series (Dargaud, illustrations by Richard Guérineau); the adventure series L'OR ET LE SANG (Glénat, illustrations by Merwan Chabane and Fabien Bedouel); and the literary adaptation ATAR GULL (Dargaud, Europe Comics in English), illustrated by Brüno.
In 2013, Nury also created TYLER CROSS with Brüno (Dargaud, Europe Comics in English), a noir graphic novel praised by both critics and readers. A second volume, published in 2015, confirmed the success of the title. A third one will be released in 2018.
And in the audiovisual realm, Fabien Nury co-wrote with Dorison the script for the feature film LES BRIGADES DU TIGRE, (directed by Jérôme Cornuau, 2006) and the TV movie POUR TOI, J'AI TUE, (directed by Laurent Heynemann, 2012). In 2016, he created for french network Canal+ the TV series GUYANE ("Ouro") and was the showrunner of the first season, writing all eight episodes and directing the season finale. The TV series, a dramatic mix of crime and adventure, became a major success in France, with international sales in a dozen countries and a US remake in the works.
ALEXIS SENTENAC
Alexis Sentenac is the illustrator of SIBERIA 56, written by Christophe Bec (Insight Comics) and the forthcoming LOWLIFES, written by Brian Buccellato (IDW/Glenat).
He worked as a graphic designer for nine years before discovering his passion for comics. His first series, 
THE HYDRA OF ARES
, was based on a screenplay by
Eric Corbeyran
. He has since collaborated on various science fiction and fantasy series such as
ZODIAC
and the popular
ASSASSIN'S CREED
series.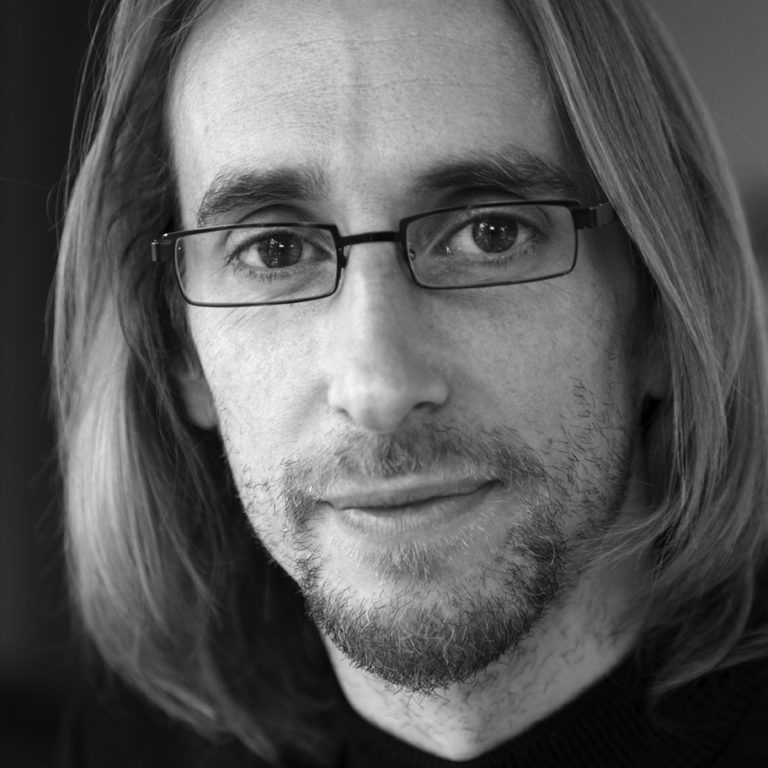 BRÜNO
Brüno was born in 1975 in Germany. His father served in the military while his mother was a housewife. After graduating from high school he spent a year at the Ecole Estienne in Paris, then moved to Rennes, where he obtained a master's degree in visual arts.In 1996 his first works were noticed by the publishing house La Chose (CRANIAL GUIDE, VITR MO…). He was signed by Treize Étrange in 1998, where he created NEMO, a loose adaptation of the Jules Verne novel TWENTY LEAGUES UNDER THE SEA. From 2001, with Fatima Ammari-B, he published INNER CITY BLUES, a crime drama that takes place in America's dark mid-1970s. From 2003 to 2006 with Pascal Jousselin he created the artwork of LES AVENTURES DE MICHEL SWING, an improvised series carried out by the two of them. Before appearing as a print edition (Treize Étrange) in 2006, the cartoon was posted on the Internet. In 2007 he met Apollo, with whom he was signed at Dargaud. Together they created two series — BIOTOPE (a sci-fi diptych) and COMMANDO COLONIAL. To this day, he continues his successful collaborations at Dargaud, notably with Fabien Nury, with whom he co-created ATAR GULL (Dargaud/Europe Comics, 2015). In 2013, the two authors launched a new series, TYLER CROSS (Dargaud/Europe Comics, 2015). The second volume was released in 2015. Brüno lives and works in Nantes.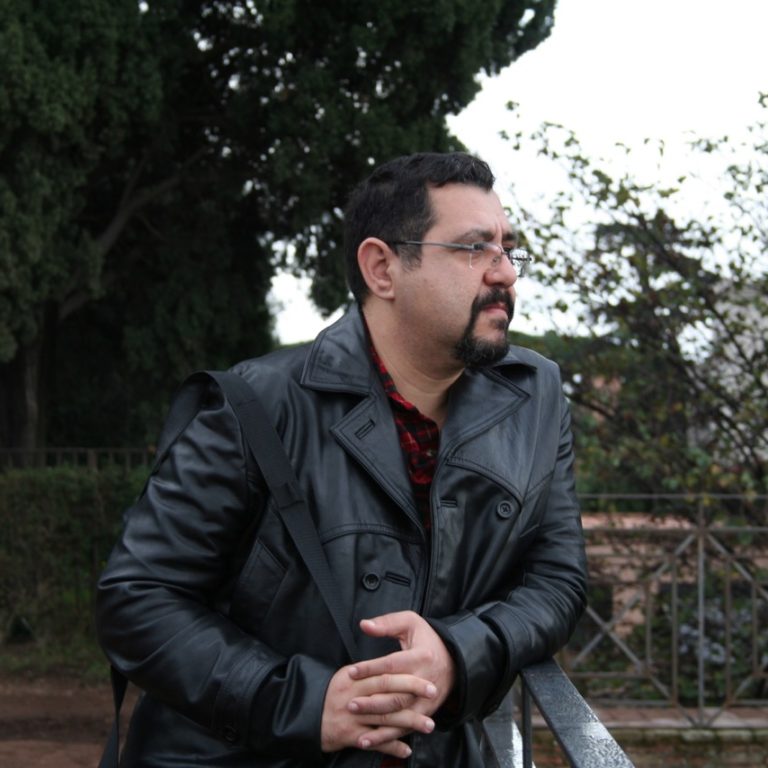 EL TORRES
A creator of bande dessinée originating in Spain!
One of the most prolific Spanish comics authors of recent years, El Torres has been published extensively in the United States with IDW and Image Comics, as well as in recent years through his own indie imprint, Amigo Comics. Publisher Dibbuks distributes all of his works across Europe in Spanish. His numerous and tremendously successful horror series, including THE VEIL, NANCY IN HELL, DRUMS, THE WESTWOOD WITCHES and THE SUICIDE FOREST (Europe Comics 2016) have earned him the label of "master of horror." More recently, El Torres has also pushed beyond the horror genre with the remarkable graphic novel THE GHOST OF GAUDI (Dibbuks, Europe Comics in English). Some of the author's books have been optioned for the cinema, and have been published as far away as Japan. El Torres currently lives in Málaga, Spain.